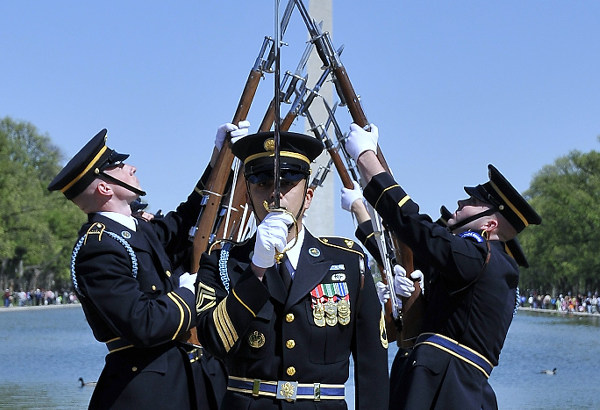 Welcome everyone to the on-line universe designed to feature not only the most influential and historic figures in the drill universe, but to be the home for those people and groups that have brought to the forefront the creative and intense world of military drill, both past and present. While those of us who live within this world assume everyone has seen or at least heard of military exhibition drill, we know this is not the case. However, over the past 20 years, both competition military drill as well as performance military drill have exploded in popularity. The military service exhibition drill teams, along with professional drill groups such as the King's Guard from Honolulu, Hawaii and New Guard America from Washington, DC, both ROTC and JROTC school-based competition drill teams, as well as thousands of individual solo and dual competitors continue to shine a huge spotlight on this exciting form of precision, high risk, high reward fancy military marching activity, both with rifles and without. It remains something that is growing in popularity with more and more drillers taking part daily!
---
THE DHOF IS HONORED TO WELCOME OUR NEWEST 2019 INDUCTEES INTO THE NATIONAL MILITARY DRILL HALL OF FAME, CLASS OF 2019:
SGM John Gissel and the Marmion Academy
Flanagan Rifles Drill Team
Aurora, Illinois
MSG Lawrence Badia and the Francis Lewis HS
Patriot Pride & Patriot Guard drill teams
Aurora, Illinois
Mr. Matthew Wendling
Aurora, Illinois
---
---
THE DHOF IS TAKING NOMINEES for 2020
FOR THE UPCOMING DRILL HALL OF FAME CLASS.
THOSE WHO BELIEVE THEY KNOW OF
INDIVIDUALS OR GROUPS DESERVING
OF A PLACE IN THE HALL SHOULD
EMAIL ORGANIZER SPORTS NETWORK INTERNATIONAL, INC.
FOR DUE CONSIDERATION.
---
---
THE DHOF WILL ANNOUNCE AT THE NATIONALS MASTERS AWARDS CEREMONY
THE UPCOMING DRILL HALL OF FAME CLASS OF 2020 ENSHRINEES.
THEY ARE ALL ATTENDING ALREADY AND WE WISH TO MAKE THIS YEAR A SURPRISE!
PLEASE CHECK BACK HERE AFTER THE EVENT TO SEE WHO IS RECOGNIZED
BY THEIR PEERS FOR THE HIGHEST HONOR IN MILITARY DRILL & CEREMONY!
IF YOU CAN'T BE THERE TO SEE IT LIVE!
---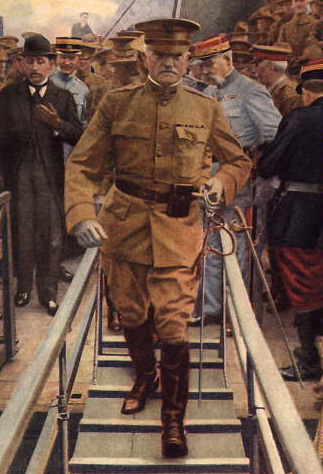 Beginning in May, 2012 an illustrious, diverse and amazing group of drill enthusiasts will sit as the initial 13 inductees into the national Drill Hall of Fame. While this list will no doubt grow over the many years to come, these are the individuals and groups that have been earmarked as the standard bearers to lead all others. Scores and scores of other individuals and groups were considered and most all brought extremely strong credentials to the table. However, despite the amazingly tough choices this created, the decision was made to limit the first inductions to just thirteen entities to parallel the initial thirteen colonies of the United States of America. We will always cherish the impact each has made to the drill world and we look forward to expanding this field annually each May.
These chosen entities were selected from a diverse group representing historical figures, national figures, high profile performance groups, and other drill entities who made their mark often through a lifetime of dedication, hard work and sacrifice to an activity they were passionate about. As more and more figures become cornerstones of excellence in this growing movement, you will see them listed prominently herein. Over two years in the making, the national Drill Hall of Fame will remain the leader in recognizing and providing honor to those who have and continue to play a major role in the build up of this exciting form of military-based athletic art form.
---
VIEW THE ANNUAL DHOF INDUCTION CEREMONY EVERY YEAR IN PERSON
IN DAYTONA BEACH AT THE NHSDTC MASTERS LEVEL AWARDS CEREMONY
FIRST SUNDAY IN MAY STARTING AT 7:30PM EVERY YEAR!
CAN'T MAKE IT? THE EVENT IS LIVE STREAMED AND THE LINK IS ANNUALLY POSTED
BOTH ON THE
NHSDTC WEBSITE
AND THE
NHSDTC FACEBOOK PAGE
---
Precision military drill now serves many different missions depending on who is doing the drill! Although one common thread that seems to permeate most all units as a recruitment and retention mission through the military service drill teams to include all four active branches of the military. Additionally, many of the 3,500+ high school Junior ROTC programs, as well as a few high profile ROTC college units across the world use competition drill team for the same purpose, to gain program numbers by attracting new members to the unit, and by building esprit de corps and pride through the marching maneuvers on display. This has expanded to magazines, books and even Hollywood movies (see Hilary Duff starring in Cadet Kelly).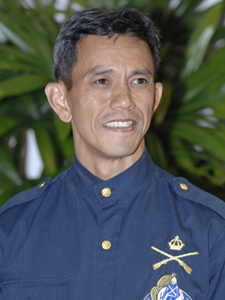 The hundreds of thousands of individuals that have been a part of these military drill units can tell you the benefits and lessons learned through drill extend far off the drill field. These people have in many ways changed their lives through their efforts involving military drill. The teamwork, sacrifice, hard work, leadership and attention to detail are items that make those who carry forward in this activity better for their involvement. More important than these areas in many ways, they have affected and shaped the lives of so many others who have competed, performed, and/or spectated in this beautiful art form. It is my distinct honor to spearhead this website to give acknowledgement to those who have, and who will push the bounds to make drill the high profile event it is now and everything it will become.
So please take a few moments and look through the website. If you have ever gotten goose bumps watching a professional military drill performance, or proudly watched your son or daughter perform exhibition drill in JROTC and/or JROTC, or you are a performer of military drill, this site is for you! To honor the history and the pioneers, both current and past, of those who have worked to make this powerful activity something special is a noble goal we aim to hit with this website. Exhibition military drill is both an art form and a love for tens of thousands of individuals around the world. YouTube and related websites have countless examples of both armed and unarmed exhibition drill for those who are new to this form of entertainment. We welcome all who respect the talent, as well as the sacrifices of time and energy those who perform exhibition drill outlay!
---
This site supported and maintained by National Drill & Ceremony Event Manager
Sports Network International, Florida